Meet Dr. Todd Lovell
Mentored by a Chiropractor
The seeds of my chiropractic career were sown at an early age, when I had the good fortune to be mentored by a chiropractor. My family owned an interior decorating store and a chiropractor who was new in town, stopped in to shop at our store. Our families soon got to know each other and since I was old enough, I would babysit his kids. The chiropractor asked me back when I was in 10th grade, what was I going to do with my life. At that time, I had no idea!
Following My Dream
Years later, I had started working at a phone company. It wasn't my life's passion however, as my dream was to be a chiropractor. My mentor still encouraged me to follow my dream and I'm glad I had listened to him. I knew I wanted to help people naturally, without drugs or surgery, so I worked hard to save up the money for chiropractic school and attended Parker University in Dallas, Texas.

Learning from Experienced Professionals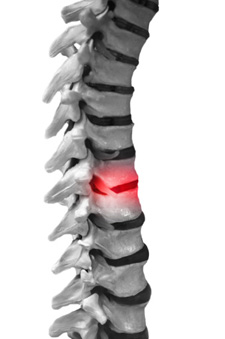 While Dr. Todd attended Parker University, he became friends with a fellow student who was set to become the 38th chiropractor in his family. This student's various family members would attend Parker seminars with Dr. Todd and his friend. At the hotel where they were all staying for the seminar, they would teach Dr. Todd about palpation and give him valuable adjusting tips. He incorporated their styles of adjustments with what he learned in school and he uses these techniques in his practice to this day.
Seeing Quick Results
I do adjustments a little differently than some chiropractors. My patients respond very well to that.
Dr. Todd enjoys being able to make a change in people's health through chiropractic and seeing the immediate response in their bodies. We see our patients' bodies, behavior and pain levels all change for the better on a daily basis. Dr. Todd also provides the patients with feedback and direction on how to prevent future injury and improve their quality of life.
Enjoying Beautiful Alaska
A devoted family man, Dr. Todd is married with two children, a boy and a girl. When he's not in the practice helping his patients, he likes to be outdoors doing yard work, cutting wood or working in his shop. His family enjoys traveling around Alaska on the weekends and camping in the summer. Their children are involved in soccer and baseball, which keep their family busy.
Giving Back to the Fairbanks Community
Dr. Todd is a firm believer in giving back to the community that has given him so much. He does so by sponsoring our patients' children in their various sports such as hockey, soccer and wrestling. He has contributed to various patient's fundraisers and competitions. Dr. Todd also stays active professionally as he is a member of:
The Alaska Chiropractic Association
We're ready to listen to how we can help you and determine the best way to improve your quality of life and help you experience lasting wellness. Speak with us today to schedule your appointment!
Fairbanks Chiropractor | (907) 458-8633