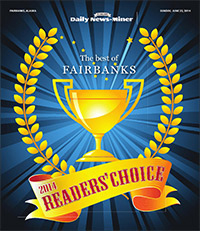 Fairbanks Chiropractor Offers Family Care
Ridgeview Chiropractic for a Healthier Future
We want you to be able to do the things that you love to do in life! Whether it's engaging in a favorite sport or being able to play with your grandchildren, Fairbanks chiropractor, Dr. Todd Lovell can help you experience optimal wellness at Ridgeview Chiropractic.
Through effective chiropractic care, you'll live with fewer injuries and less pain so you can enjoy your life to the fullest!
A Fully Functioning Brain and Body
Did you know that the brain controls everything in your body from the neck down? If your brain
can't talk to the rest of your body, it won't know what to do and often, pain is the result. Our goal
is to make sure your brain can communicate with the rest of your body, giving you full function
and better health.
Quick Results for Better Living
With nearly 20 years in practice, Dr. Todd has seen his patients benefit from the power
of 100% natural chiropractic care. You can avoid quick-fix solutions such as drugs and
surgery and see fast results at our office. Dr. Todd's manual adjustments restore joint
function quickly, with no tools or machines used. We see our patients get out of
pain immediately with a treatment plan custom-tailored to your needs. Home
exercises complement your care to rehabilitate your injury and prevent it
from returning.
We'll work together to get to the underlying cause of your problems and allow your
body to heal naturally. Speak with us today to schedule your appointment!
Dr. Todd Lovell | Fairbanks Chiropractor | (907) 458-8633